In honor of this month's Jeep Jamboree in Coal Mountain Township, PA, use promo code COAL between now and the end of July for 25% off of everything in the shop. Look for the 4x4Life Rubicon at the event for some great trail deals!
---
Between now and Father's Day, all orders in the 4x4 Life shop will get 25% off! Get your Dad what he really wants this year (and maybe something for yourself while you're at it). Use promo code "DAD" at checkout and make the ol' man proud!
---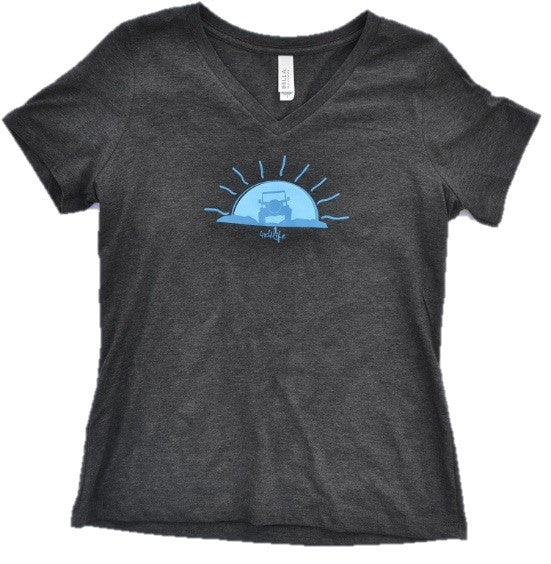 Just in time for wheelin' season, we have a whole new selection of tees in the 4x4 Life shop - including a bunch of ladies designs.  Stock up before you head out to that rally or jamboree, and remember a portion of all sales goes to Helping Keep the Trail Open.    
---
We are pleased to announce our latest sponsorship - Rausch Creek Off-Road Park in Tremont, PA.  The billboard is up and we are looking forward to the upcoming 2016 wheeling season, already underway at the park. Rausch Creek is a premier off-roading destination in the North East with tons of trails and all types of events and instructional programs that run all year long. So glad we could support them! See you there! Check them out at www.rc4x4.org. Use promo code RAUSCH at checkout and get 20% shirts and stickers til 3/31.  
---
Off-roading season. As the snow melts and the road salt washes away, it's time to get back out on the trail. For those of you that have had your 4x4 stored for the winter or have been buried in snow and frigid temps, the end is near. Many clubs and off-road parks are getting into gear so check them out.  And don't forget to check out the 4x4 Life shop for new items and closeout specials. Remember a portion of proceeds go to off-road causes - we have already made our first 2016 donation to Tread Lightly! and are looking...